Drones make one of the best gifts for your little ones, and they are the kind of toy you can be sure your little girl or boy will want to play with all the time. Better still, they are a good way of keeping the young ones outdoors to ensure they do not end up spending too much time in front of a TV or playing games on their consoles.
But, like everything else you buy for your kids, you need to make sure the drone you choose is not only fun to play with but also safe and easy for them to figure out how to fly. Luckily, there are more than enough great options in the market, and here we look at some of them to help make shopping easier for you.
List of the Best Drones for Kids in 2021
1. Force1 Scoot Hand Operated Drones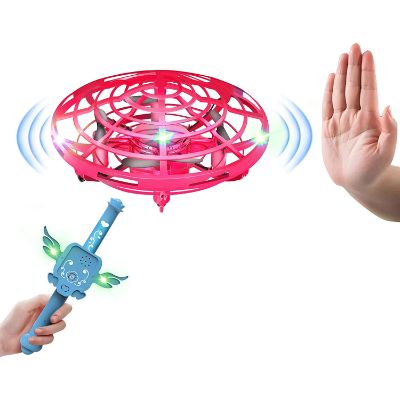 Buy now from Amazon
With the 5 super-sensitive infrared sensors on this Force1 drone, you can be confident it will never bump into anything when in flight. The sensors also make this a quick and easy drone to fly to ensure your little one has an easy time.
Better still, the hand-operated drones come as a pack of two to ensure you get good value for money. These USB rechargeable drones will give you an easy time when it comes to charging as it only takes 50 minutes to charge them fully.
Also, they have a kid-friendly webbed shell to make them safer to operate and you can be sure kids will love the flashing LED lights.
Features
5-sensor design
Hand-operated
USB chargeable
Kid-friendly webbed shell
Flashing LED lights
Pros
More sensor help avoid obstacles
Easy to fly for kids
Fast and easy charging
Good value for a pack of two
Safer for kids
Cons
Shorter flying time
Limited flying height
2. IOKUKI Hand-Operated Drones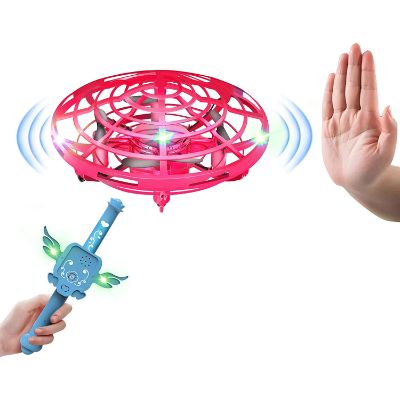 Buy now from Amazon
With an indoor and outdoor usable drone like this one, you get something fun to keep your little one busy for long periods. The drone is also easy to fly for kids of different ages as besides the highly sensitive gesture controls it has a magic sticker control, that kids can use a magic wand to fly the drone.
There are some high tech sensors on this drone to ensure it never bumps into things when in flight, making it ideal for flying anywhere.
Besides just flying up and down, the drone can make 360-degree rolls. And with the full webbed shell, the drone is safe for kids as it is hard to get their fingers on the propellers.
Features
Indoor and outdoor usable
Intelligent gestures control
High-tech infrared sensors
Magic sticker control
360-degree roll
Pros
Highly affordable
More sensitive sensors
Multiple control option
Can be used both indoors and outdoors
Makes impressive rolls and spins
Cons
Shorter battery life
Remote control can be confusing at first
3. SNAPTAIN H823H Mini Drone for Kids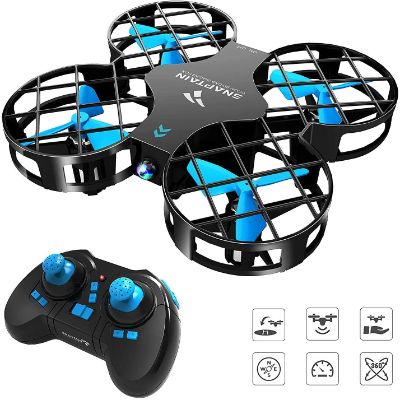 Buy now from Amazon
The Ultra-portable Snaptain H823H is a perfect choice if you are looking for something that your kid can easily pack and carry for flying in different locations. Besides being ultra-compact, the drone also has a headless mode to ensure you never experience direction chaos as it orients the drone to suit your perspective.
When it comes to actually flying the drone can make some impressive 3D flips that you can be sure your kid will love. Also, it has a one-key takeoff and landing to give the young ones an easy time flying.
Better yet, it holds the altitude automatically to ensure you the pilot has an easy time hovering at a certain height. And the speed is also adjustable as it has 3 speed options.
Features
Headless mode
Automatic altitude hold
3D flips
One-key return and take off
3 speed levels
Pros
Holds altitude automatically
Flies easily in any direction
Makes impressive 360-degree flips
Speed can be adjusted
Takes off and lands easily
Ultra-portable size
Cons
Charging port is a little too delicate
4. Potensic A20 Mini Drone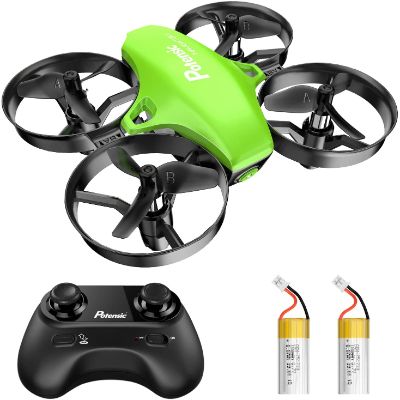 Buy now from Amazon
Potensic A20 has everything you want in a small drone for kids from the ease of use to nice functionalities and decent flight time. Key among its impressive traits is the headless mode that allows you to fly it in any direction.
Better still, it has an altitude hold to ensure you can hover the drone from your preferred altitude. Taking off and landing is a breeze as there is only one key you need to push.
Because this a well-built and tough drone you can be sure it can handle everything your little one throws its way and the drone is also lightweight enough for portability. Better still, it has an emergency stop function and allows you to choose from 3 speed options.
Features
Headless mode
Altitude hold
One-key landing/take-off
Portable and durable build
Emergency stop
3-speed options
Pros
Easy to fly
Comes with extra batteries
Lightweight and portable
Lands and takes off in one key
Can fly in any direction
Hovers at a specific altitude
Cons
Instructions can be a little ambigous
Not the best battery life
5. Ryze Tech Tello Mini Drone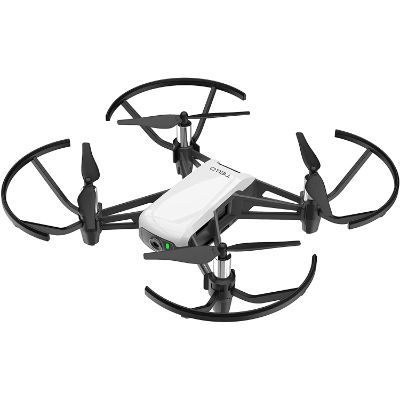 Buy now from Amazon
For kids that enjoy taking drone photographs, this mini drone will be perfect as it has a high-quality camera and image processor that ensures they always end up with the best shorts.
Better still, unlike other models out there it includes 2 antennas to ensure a more stable transmission of the recorded images and videos.
Setting up this drone takes little effort even for kids as there is nothing much to do, and besides coming with detailed instructions also includes some handy things like quick release propellers. The drone also has some top-quality battery cells that deliver longer run times and has some simple controls.
Features
High-quality image processor
2 antennas design
Quick release propellers
Top-quality battery cells
Pro-level videos
Pros
High stable transmission
Delivers some amazing image qualities
The battery has a decent capacity
Quick and easy to setup
Records superior quality videos
Cons
A little too lightweight
Problematic to fly in the dark
6. Attop Drones for Kids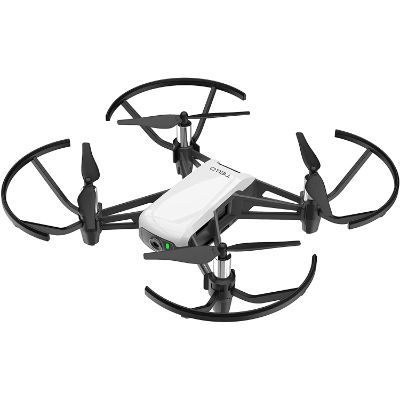 Buy now from Amazon
Attop makes this drone for kids with the little one sin mind as besides being fun to fly it will also give them an easy time. The drone takes off and lands easily with just one button and includes all the functionalities of a typical drone from altitude hold to allow for hovering to headless mode to ensure it is easy to fly even when you cannot see it.
There is also gravity trajectory fight to give the pilots more control over the flight path. And besides allowing for easy app control, this drone also has voice control.
Hence, you can control the drone with simple voice commands like take off and land. And one more thing that users will love is that the drone can make 360-degrees flips.
Features
One key take-off/landing
360-degree flips
Altitude hold mode
Gravity trajectory flight
App and voice control
Pros
Foldable and portable
Easy operation
Controllable via both app and voice
Holds altitude well
Great for stunt flying
Cons
7. SANROCK U61W Mini RC Quadcopter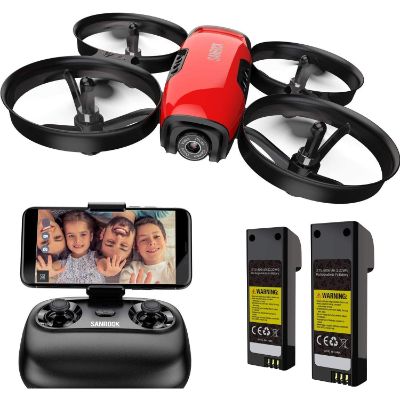 Buy now from Amazon
With the 720P HD camera on this drone for kids, you can be sure your little one will enjoy taking pictures and recording videos as it provides some top quality ones.
Besides the high-quality image, the camera has real time transmission via WiFi to ensure you never miss a moment. And with the 90-degree wide view angle, the camera will capture most of the landscape. This multifunctional drone can work for both adults and kids.
And besides taking the fantastic images and videos it also has a lot more to offer such as a headless mode that allows you to fly it in any direction and altitude hold to allow for hovering. Better still, it has a handy one-key start and offers emergency stop.
Features
720P HD camera
Headless mode
Altitude hold support
One-key start
Emergency stop
Pros
High quality images
Transmits video in real time
Can hover at a specified height
Easy and quick start
Moveable in any direction
Cons
8. 98K Hand-Operated Drones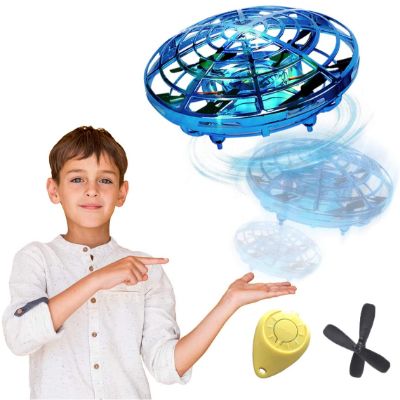 Buy now from Amazon
For parents that prefer something simple that little ones can easily figure out in just a few minutes, this hand-operated drone will be perfect. Flying it only requires kids to place it on their palms before pushing it into the air.
The drone holds altitude well and lands as easily as it takes off without posing any safety risks since the propellers are concealed.
This USB rechargeable drone takes just 30 minutes to fully recharge, and you will not need any special chargers or higher electric output. Overall, this is also a well-built and eco-friendly drone with a tough ABS plastic housing.
Features
2 flying speeds
USB rechargeable
Eco-friendly ABS plastic material
Concealed propellers
Pros
Easy hand operation
Adjustable speed
Safe to fly with concealed propellers
Faster battery recharge
Cons
Relatively short flying time
Does not fly very high
9. Potensic A30W Drone with Camera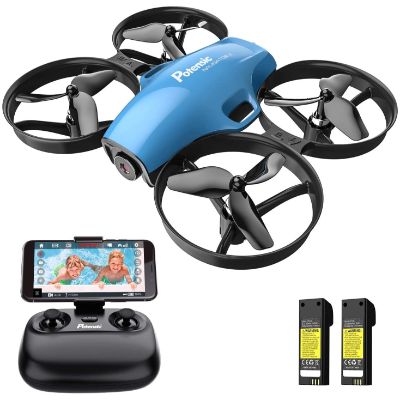 Buy now from Amazon
Here is another fantastic drone that will be perfect for kids that are more into taking photos and recording videos. The drone includes an HD FPV camera that is 90-degree adjustable to capture a wide area and transmits in real time to ensure you never miss anything.
Also, the drone takes off and lands easily as there is only one key to push for either. With this drone, you can map out your route, which is a smart function that you would typically expect to get in the more advanced models.
Better still, flying it is fun and easy for the little ones as it has a lot more to offer such as some impressive 360-degree flips. And with the removable and rechargeable battery, you are in more control over the power.
Features
HD FPV camera
App control
One key start/landing
Custom flight route mode
90-degree adjustable camera
Pros
High-quality camera
Real time transmission
Smart and fun to fly
Takes off and lands easily
Allows you to easily map out your route
Removable and rechargeable battery
Cons
Exposed propellers
Not for very young kids
10. SYMA Mini Drone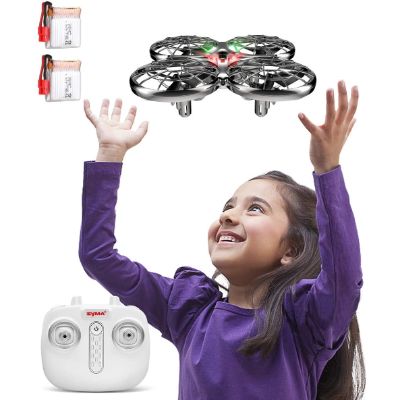 Buy now from Amazon
With this drone by SYMA, you get a more advanced model that kids sharpening their piloting skills will enjoy flying. Key among its most impressive traits is the obstacle avoidance mode that ensures it never bumps into anything.
This drone also makes use of altitude hold technology to hoover at specified altitudes, making flying even easier. Other things that make this a fantastic drone include the USB rechargeable batteries that give you a decent flying time and sleek LED lights.
This drone also offers 2 adjustable speeds to give you more control over the flying.
Features
Obstacle avoidance mode
Safe protective shell
Altitude hold technology
2 USB rechargeable batteries
Sleek LED lighting
2 flying speeds
Pros
Hands-free operation
Safe design with protective shell
Fast-charging batteries with decent fly time
Adjustable flying speed
Pleasant LED lights
Cons
The remote control can be a little complicated at first
Conclusion
A drone makes a perfect gift for kids of different ages, and if you are looking to get one for your child, you now no longer need to spend countless hours combing the internet as there are enough recommendations on our review above.
But, if you do not have the time to read all that, the Force1 Scoot Hand Operated Drones is our top overall recommendation as almost any kid will love it. But, if you are on a very tight budget, the more affordable IOKUKI Hand-Operated Drones is a perfect pick.