There are countless drone models in the market, but if you want to increase your likelihood of getting something top-notch, it is always a great idea to buy from a top brand like Mavic.
But, given that Mavic is a premium brand with a wide variety of drone models to choose from, sometimes it can be confusing when deciding what to buy.
That said, with a little shopping around to compare different Mavic drone models, and if you know what you are looking for, things should be easier for you. Here we look at some of their top models in the market to help make it easier to narrow down your choices as you shop for a premium quality drone.
The Best Mavic Mini in 2021 Reviews
1. DJI Mavic Mini Combo Drone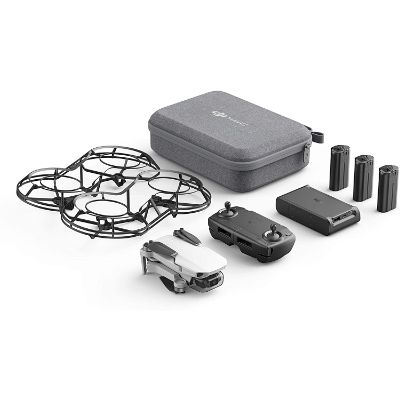 Buy now from Amazon
Everything about this mini drone by Mavic is made to ensure the users have an easy time flying. To start with, it has a decent flying time of up to 30 minutes thanks to the high-quality lithium-ion batteries.
It is also a perfect drone for photography as it comes with a 2.7K camera that delivers clear images and videos. With this drone, you can be sure of an easy time with the navigation and movements as it has a 3-axis gimbal and GPS.
At under 250 grams, this is also a more compact and lightweight drone for easy portability. And when you buy it, you get the batteries and accessories, making it ideal for immediate use.
Features
30 minute fly time
2.7K camera
3-Axis Gimbal
Compact and lightweight
Battery and accessories included
Pros
Weighs under 250
High-quality camera
Decent flying time
Comes complete with everything you need
Easy and accurate remote control
Cons
App software is buggy
No collision detection sensors
2. DJI Mavic CP.MA.00000120.01 Mini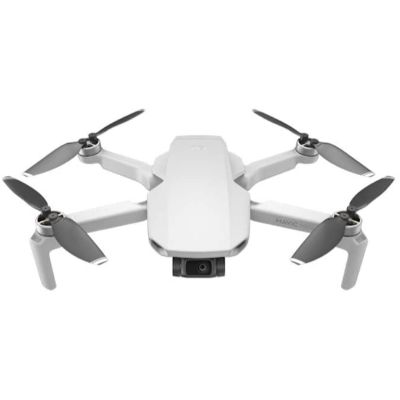 Buy now from Amazon
For budget shoppers looking for a top-quality Mavic mini drone without spending much, this model is unbeatable as it is the cheapest on our list. Despite the smaller price tag, the drone still flies well and is fun to use.
What's more, it has a high-quality camera that allows you to stream HD videos in real-time from up to 2.5 miles. With this drone, you also get a decent flying time as its high-quality batteries provide up to 30 minutes of continuous flying.
Another thing that makes this a special drone is that it has an SD card slot to ensure you never lose your videos and images. Also, it comes in a more lightweight and compact design as it weighs just 249 grams.
Features
HD video streaming
2.5-mile control range
30-minute fly time
3-axis mechanical gimbal
SD card slot
Pros
Highly affordable
Streams high-quality vides
Easy to control
Decent flight time
Long enough control range
Lightweight and portable
Cons
Not very ideal for flying under heavy wind
App needs a lot of improvement
3. DJI Mavic Fly More Combo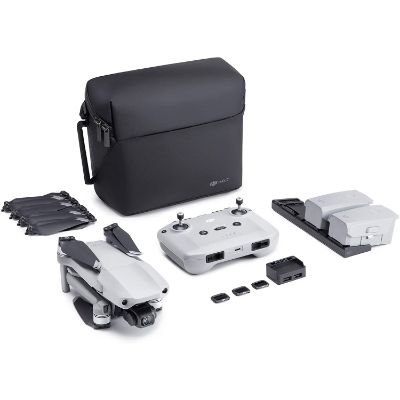 Buy now from Amazon
If you are a more experienced drone pilot and into photography, this model is for you. Besides having more advanced features and functionalities, it also has a high-quality 48MP camera that provides 4K quality videos and ultra-clear images.
Better still, you can transmit the photos and videos up to an impressive 10 KM, which is as good as it gets. This drone has a 3-axis gimbal to enhance the experience and image quality further.
Also, it offers a decent flight time of up to 34 minutes and can work with both Android and iOS operating systems. With the intelligent tracking function, this drone provides better photography, and it will also include obstacle sensors to prevent accidents.
Features
48MP camera
3-axis gimbal
34-minute flight time
Android and iOS app compatibility
10KM video transmission distance
Intelligent tracking
Obstacle sensing
Pros
Long video transmission distance
Relatively longer flight time
High-quality camera
Compatible with almost any phone
Comes with a nice carry case
Improved flying with sensors
Cons
Blades are a little too thin
4. DJI Mavic Mini Fly More Combo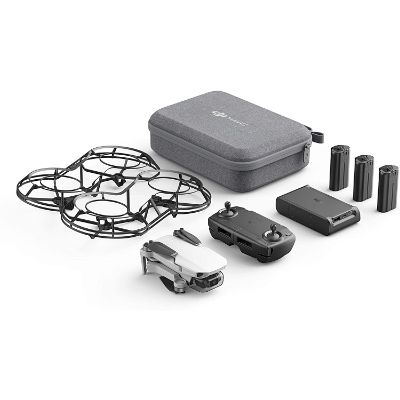 Buy now from Amazon
Fly More is one of the most popular lines of Mavic drones, and the performance of this one should explain why. This top-quality drone has a lot to offer, from a decent flight time of up to 30 minutes to other things like simple app control.
Better still, the app is compatible with both iOS and Android to ensure you can use it with almost any phone. Another element that will impress many drone pilots is the intelligent battery management system that is built-in.
With this system, you can monitor the battery status in real-time and get reports to ensure you never have to worry about power and, therefore, focus on flying. And you can easily store all your photos and videos in a memory card as they are a slot for one.
Features
DJI intelligent battery management
30-minute fly time
Android and iOS compatible
SD card port
App control
Pros
Easy to control with a reliable app
Works with almost any phone
Decent flying time
Includes a memory card slot
Compact but powerful
Folds easily for transportation
Cons
Not very beginner-friendly
Does not fly very well in windy conditions
5. DJI Mavic 2 Pro Quadcopter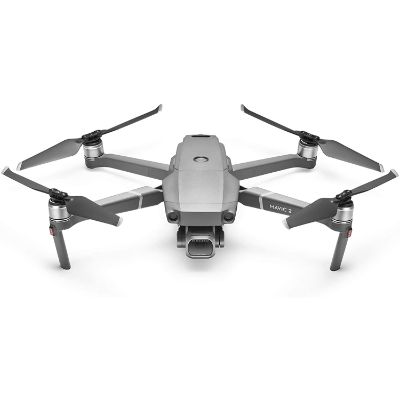 Buy now from Amazon
Whether you are a beginner or pro, this drone should work for you as it is easier to fly and comes in a more feature-rich design with a lot to offer. One of its highlights is the 3-axis gimbal that ensures you always get a steady shot.
Also, the drone has omnidirectional obstacle sensing to ensure you do not keep bumping into things. An 8GB built-in internal storage ensures you have adequate memory for your videos and photos.
And in case this is not enough, you can also add up to 128GB SD card in the included slot. Other things like compatibility with Android and iOS and the 135-minute remote battery life make this an even better option.
Features
3-axis gimbal
8GB internal storage
Omnidirectional obstacle sensing
135-minute remote battery life
Up to 128GB SD card support
iOS and Android compatible app
Pros
Provides a steadier shot
Large internal storage
SD card slot for memory expansion
Works with most phones
Long fly time and remote life
Very effective at sensing obstacles
Cons
6. DJI Mavic 2 Zoom Drone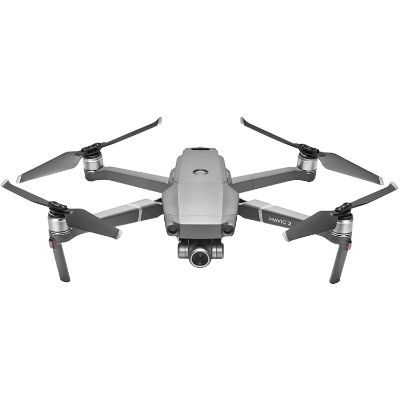 Buy now from Amazon
The up to 4x zoom makes all the difference for this drone, which is more so for those into photography. With this drone, you can always be sure of the best dynamic perspective.
Additionally, it is a low-noise model that is almost whisper-quiet when in flight, making it suitable for practically anywhere. The adjustable aperture is also a much welcome function for those that plan to take lots of videos and photos.
Better still, this drone takes superior quality HDR photos. And with a remote control that provides up to 135 minutes of continuous flying and a top speed of up to 44 MPH, you can be sure of enjoying flying this done model.
Features
UAV with optical zoom
Low-noise design
Adjustable aperture
44 MPH top speed
HDR photos
Pros
Zoom ensures dynamic perspective
Flies without making too much noise
Aperture can be adjusted
Decent flying time
Remote control battery lasts for hours
Relatively faster-flying speed
High-quality photos
Cons
Does not fly very high
Firmware update seems problematic
7. DJI Mavic Drone Quadcopter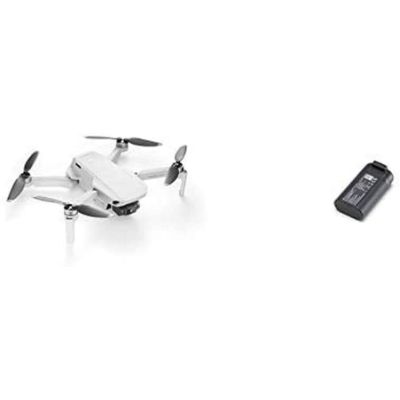 Buy now from Amazon
Despite being a more typical Mavic drone, this model still has a few extras to offer, making it a fantastic buy. Key among these extras is that it comes in a nice bundle that includes the battery to ensure you have everything you need for immediate use.
What's more, it has an extra intelligent battery management system that allows you to focus on flying. Overall, the 30-minute fly time is quite decent compared to other models from different brands.
And the good news is that the battery charges fast for minimal downtimes. Also, you can be sure of the best quality images thanks to the 2.7K camera. You can use this drone with both iOS and Android devices, which is quite convenient.
Features
Extra intelligent battery management
Under 250 grams total weight
30-minute battery life
2.7K camera
Android and iOS compatible app
Pros
Easy to monitor battery status
Compact and lightweight
Decent fly time
Good quality camera
Takes off and lands easily
Usable with most phones
Cons
A little noisy when in flight
8. DJI Phantom 4 Pro Plus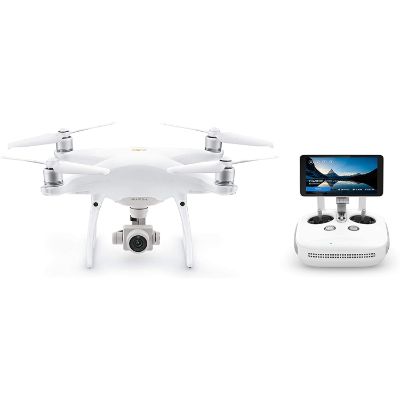 Buy now from Amazon
The image quality that you get with this drone is what makes it unique and a great buy. It has a 20MP camera that delivers up to 1080P videos and includes a 3-axis gimbal to ensure you always get steadier shots.
Additionally, it provides live transmission of the videos from distances up to 8 kilometers, which is quite impressive. Operating this drone is made easier by the excellent remote control that includes a 5.5-inch screen to ensure you do not always have to use your phone.
Better still, this drone has some robust sensors for safer flying as they guarantee it never bumps into anything. Also, it has multiple flying modes and a top speed of 72 KPH.
Features
20MP camera
5.5-inch remote controller screen
3-axis motorized gimbal
1-inch CMOS sensor
72 KPH top speed
Intelligent flight modes
Pros
High-quality camera
High-speed flying
Excellent remote control with large screen
Provides a steadier shot
Multiple flying modes
Long enough transmission range
Cons
Could be a little cheaper
Can be complicated for beginners
9. DJI Mavic Mini Starter Bundle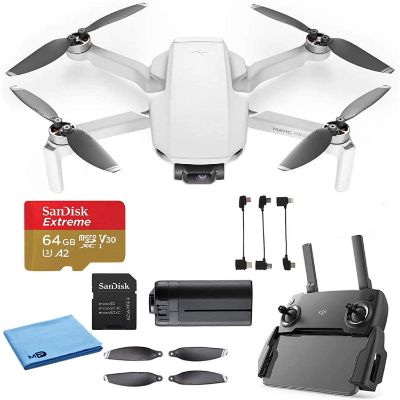 Buy now from Amazon
There is always something for everyone in the Mavic line of drones, and this particular model caters to a broad category of drone enthusiasts. The drone includes a 2.7K camera to ensure you always get the best quality photos and videos.
Also, it has a 3-axis gimbal that guarantees the shots are always steady. At under 0.55lbs, this is a more lightweight drone, and if you also consider the fact that it folds easily into a compact size, you can be sure it is super easy to carry around.
This drone provides a 30-minute flying time that is quite decent and allows you to customize the appearance to suit your tastes. What's more, it charges fast and efficiently.
Features
2.7K camera
3-axis gimbal
Under 0.55lbs total weight
30-minute flying time
Customizable appearance
Pros
Folds into a more compact size
Delivers a steady shot
Decent flying time
More lightweight design
Fast ad easy charging
Cons
Top speed is a little low
Does not work with some Android and iOS versions
10. DJI Mavic Mini Fly More Combo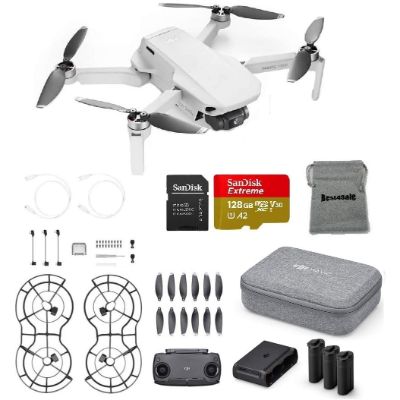 Buy now from Amazon
Whether it is the 2.7K quad HD videos or the 12MP aerial photograph, you can be sure there is something on this Mavic mini drone that you will love. Besides the superior quality photos and videos, it is also a well-built drone designed to offer many excellent service years.
It will include advanced sensors for precise hovering and to make it easy to avoid obstacles. Safety is also guaranteed with this drone as there are some 360-degree propeller guards.
And when it comes to capturing images, the 3-axis motorized gimbal ensures steadier shots. Another impressive element of this mini drone is that you can use it with iOS and Android phones.
Features
SD card included
12MP aerial photo support
2.7K quad HD videos
360-degree propeller guard
Advanced sensors
3-axis motorized gimbal
Pros
Comes with a free SD card
High-quality aerial phots
Ultra-clear videos
Hovers more precisely and avoids obstacles
Works with both iOS and Android operating systems
Cons
Problematic flying with high wind
Conclusion
You can never go wrong with a Mavic drone, and this is more so if you prefer the compact and portable mini types. You still need to pick the best model for you, given they have many options, which should be more effortless with this piece to guide you.
That said, the DJI Mavic Mini Combo Drone is our top overall recommendation as it is an excellent all-round drone bundle, while the DJI Mavic CP.MA.00000120.01 Mini is the ideal choice for those looking for an inexpensive option.